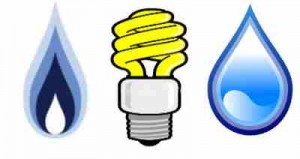 Alexander County has superior utility services available, including water, sewer, natural gas, and electricity… everything you'll need to operate your facility.
Water
Alexander County's municipal water sources are provided by the City of Hickory and by EnergyUnited Water Corporation. County government has entered into a long-term agreement with the City of Hickory to provide for the county's water needs for the future. This 20-year agreement with Hickory provides the county with a guaranteed source of approximately 2.5 million gallons of water daily. Hickory's water plant has a production capacity of 32 million gallons per day.
Sewer
The Town of Taylorsville operates a wastewater treatment facility which currently has a capacity of approximately 800,000 gallons per day, with plans to expand its capacity to  1,000,000 gallons per day.
Natural Gas
Natural Gas services in Alexander County are provided by PSNC Energy (eastern Alexander County and the Town of Taylorsville) and Piedmont Natural Gas (Bethlehem Community).
Energy
Electric service providers for Alexander County are Duke Energy and EnergyUnited.