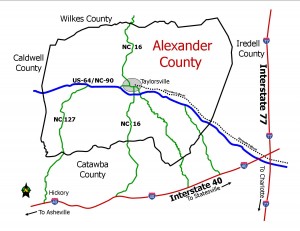 Alexander County is located in the Mid-Atlantic region of the U.S. in the foothills of the Blue Ridge Mountains in Western North Carolina, with numerous transportation opportunities for your business.
Access to the nation's Interstate System is via Interstate 40 and Interstate 77 — both located approximately 20 minutes from the major industrial sites.
Alexander County's local transportation corridors are along US Highway 64, NC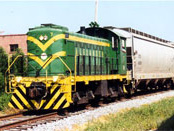 Highway 90, NC Highway 16, and NC Highway 127. All provide easy access to Interstate 40 and Interstate 77.
Rail service in the County is provided by the Alexander Railroad Company, a shortline railroad working in conjunction with the Norfolk Southern Railroad.